I don't see my language when creating a room.
While you can play the game with words from all 40 featured languages, not all of them are yet available for the website interface. When clicking the "Create room" button, you can pick a language for the interface.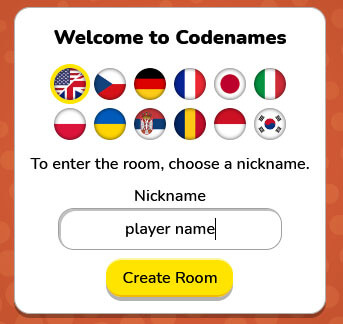 In the next step you will be able to pick a language of the words together with the preferred word packs.